Eff-you Martha Stewart, this is how you decorate the house for a bitchin' theme party.
Kate will be our guide through the wonderful world of LEIS:
On a budget? Like things that are off brand, glittery and probably toxic? Try going to Five Below.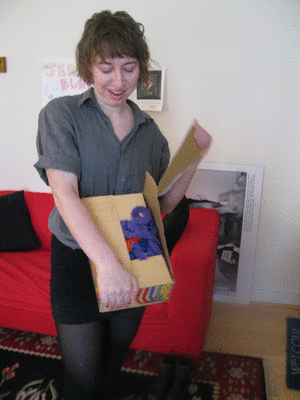 What's better than Christmas? Temporary tattoos!
Really want to step things up a notch? Try using STREAMERS and CHRISTMAS LIGHTS:
"I was watching a really emotional episode of King of the Hill: The Katherine D. Story"
"English is my third language: A book by Kate"